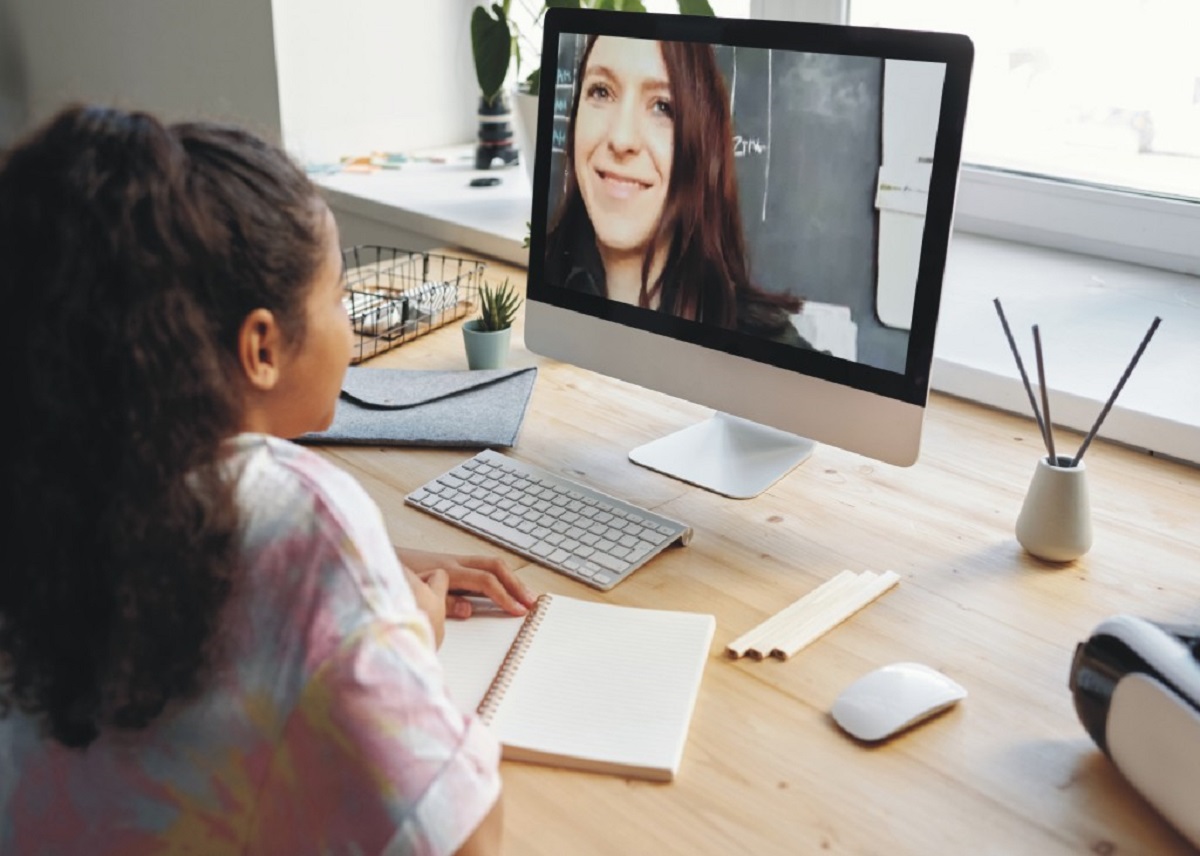 Entry to Grammar School? Key to 11 Plus exam!
For those parents who would like their children to prepare for 11 Plus exams for secondary school entrance, it is often hard to know what to use for exam preparation, what to study and when and how much to study?
It is often said that practice is the best way to prepare for exams, especially as 11 Plus exams have strict time constraints which children need to get used to. Practice therefore helps children not only develop the techniques to answer the certain type of 11 Plus questions but to also answer them in the time provided. It is best to start preparing your child at least about twelve months before they sit the exams as this gives enough time for them to build the right techniques and have three or four months of practice and testing before the actual exam.
If you are planning to enter your son or daughter for the eleven plus (11+) entrance exam, you will be well aware about the fierce competition for Grammar School and Independent School places. Candidates for eleven plus exams may find themselves one of 20 applicants for a Grammar School place, or one in five applicants for an Independent School place. So children need to be very well prepared to face the challenge.
Before embarking on preparing your child for a selective grammar or private school entrance test you need to make sure it is the right choice for them. Few of the main considerations are;
Do they have the right aptitude to succeed in the more challenging academic environments of these schools?

Are they willing to put the effort in to preparing for the entrance examination?

Even if they do well in the exam, with the strong competition for places how would they respond if they are not offered a school place?
If you are confident that a selective school is the right choice for your son or daughter, then preparation is key. Preparation for the 11+ entrance exam takes time, patience and lots of practice. It should start at least a year before the exam, giving time to develop the right skills and overcome any issues they may have. Many parents opt to start preparation in year 4 which is 2 years ahead of the actual examination. This is good enough to orient the students for the subjects they will be tested upon but care must be taken not to stress them with the complexity of the subjects or pressure of the expectation. A student should start getting oriented to the subjects and start enjoying them. The concepts of these subjects should be clear to them to build a good foundation in year 4.
Is Tutoring necessary for 11 plus preparation?
If a parent understands the subjects, has an ability to teach and has enough time to make his/her child prepare then outside tutoring is not required. But this is not a reality with every parent. Some parents are knowledgeable about the subjects but because of their work assignment they don't have time to prepare their child for these exams. Most of the parents don't know about what is to be prepared and how to be prepared for 11 plus exams. Good tutors are the experts in the subjects and well trained to teach the student to pass 11 plus exams. They are also experienced with examination structure, pressure and strategies to apply. The key is to find a good tutor.
Tutoring helps to prepare children to tackle the question types they will face in the 11+ exam, provides practice and feedback addressing areas of weakness and developing exam technique building confidence.
Group tutoring always help in preparation for 11 Plus exams as it will provide benchmarking with other students and it is necessary to know where do you stand in a competitive exam.
But if a group is large (which is a case with big established providers) then lot of students don't get attention for the concept learning and they struggle to pass the exam. One to one tutoring is good in terms of concept clarity but it doesn't provide competitive edge to a student. There is no peer pressure working on a student on one to one tutoring which is must for passing the exam. In my recommendation, group tutoring is essential for the preparation of 11 plus but the group has to be optimum. Also the content has to be well structured and well thought. Anyone can buy books from market but someone who has done analysis of the curriculum and developed a proper structure with analysis has an advantage.
When are the entrance exams?
Entrance exams are taken between nine and twelve months before the new school year. Usually September of year 6 of school year. This is a useful period to ensure your son or daughter develops academically to be comfortable in their new school, they should be working 'beyond expectations in the National Curriculum when they start their new school. Continuing with tutoring after the entrance exam can help your child achieve this objective.
Though many schools have only one exam to appear, few have different structure for their admission arrangement. They have two staged exams where result of first stage will decide who will appear for the 2nd stage. The combined passing of both stages declares the successful applicants.
What is the structure of the exams?
Entrance examinations are designed to identify a student's aptitude for working in the highly academic environment of a selective school. The exams will assume higher than average capability in English and Maths. In English wide vocabulary is essential. Developing such a vocabulary is not a quick process. Reading widely is essential, that is books from different authors and of different genres. Ideally candidates should already be avid readers rather than starting just to pass the 11+. Where the entrance exam requires creative writing skills, such as the majority of independent school exams, correct use of grammar, punctuation, spelling, and a good vocabulary are essential.
In mathematics, the candidates should be working well beyond the average for their year group. The examinations begin at a basic level, but quickly become more advanced. So practice and confidence in mathematics is the key.
Specific techniques are required to tackle Verbal and Non-Verbal Reasoning questions where used. Once mastered, preparation is down to practice in order to be able to answer questions within the allotted time scales.
Many schools follow the exam pattern which is categorically structured like section on each subject separately. Few schools have exam pattern where each paper will have mixed bag of questions from all the subjects. CEM patterns falls in to this type of exam.
Most of the students are acquainted with Maths and English as subjects as they are being taught to them from their day 1 in school. But they are not introduced to two subjects during their school education which are Verbal and Non Verbal reasoning. Thus they need orientation towards these subjects and knowledge about what specifically is being tested in these exams.
Verbal Reasoning:
Verbal reasoning is, in a nutshell, thinking with words. As the name suggests, it's a form of problem-solving based around words and language. It involves thinking about text, solving word problems, following written instructions to come up with a solution, spotting letter sequences and cracking letter- and number-based codes. Verbal reasoning exams are intended to test a child's ability to understand and reason using words, and are a test of skill, rather than of learned knowledge. The theory is that they allow the examining body to build a picture of a child's potential for critical thinking, problem-solving and ultimately, intelligence.
Non-Verbal Reasoning:
Non-verbal reasoning is problem-solving based around pictures, diagrams and shapes, rather than words. Unlike verbal reasoning, it's not as reliant on the English language; rather, the questions use drawings, shapes or codes, and your child will need to work out sequences, similarities and differences between these figures or break the code.
Non-verbal reasoning tests are designed to see how your child can use critical thinking and logic to solve problems, and are an indication of their mathematical capabilities and powers of deduction. From this, the theory is that the examining body can get a picture of your child's potential and intelligence, rather than their learned ability.
10 Important tips to be successful in 11 plus exam
1. Start early: In recent years, competition for 11 plus has increased to great extent. This has built a high pressure on ratio of applicants to successful students. With recent changes to exam patterns, it will be much better to start preparing early to generate interest with subjects. As it is first ever competitive exam a pupil is appearing during their academic tenure, it is good for them to know the subject, understand the concepts, master the techniques to apply these and learn to manage time pressure. Most importantly a pupil should learn to manage pressure of competition and pressure of expectation within stipulated time frame. Starting early with good tutor will prove a better solution.
2. Know the subjects – concepts: It is a must to understand the concepts an exam will test you upon. Once the concepts are mastered and you know how to apply them to solve questions then a pupil is comfortable with any exam pattern.
3. Take mock tests in exam environment: In last few days to your 11 plus exams, you must take mock exam so that you are familiar with the actual test environment. Taking the mock 11 plus exam in real environment will make you completely prepare to take the test on your d day and save any wastage of time on understanding the mode of test. You can also buy practice tests from the market and practice them at home. This will give you an exposure to more questions. But taking time bound exam in real environment will make you prepare for other factors. During the final month you should brush through the fundamental basics based on exam syllabus and take around 10 to 15 full length mock exams. Also, it is very important to capitalize more on the strengths at this point of time.
4. Analysis is must: After every mock test, you must analyse your performance and evaluate your scoring areas based on exam question pattern. The analysis of your mock paper will bring clarity on your strengths and weaknesses. Analysing the number of questions not attempted and reasons for the same can help you improve your performance with every mock test.
You also must go through the explanation of answers and see whether you already knew the core concept for solving each question. You should list down the questions which you could not solve despite having the conceptual clarity on the same. Once you know these areas according to 11 Plus test pattern, you must go back to the textbook or your 11 Plus preparation material and revise the concepts along with practicing a few questions on the particular areas. This exercise will help you reap the hard work that you have been putting for 11 Plus preparation for last few months.
More important than taking the mock test is its analysis. If you don't learn from each test before proceeding to the next, there is no point in taking a large number of them. Try out various strategies for each test such as dividing your time equally in each section or spending more time on the weaker sections by working quickly in the stronger sections. It is also important to attempt a variety of tests because you may score well in a test that is more suited to your strengths while the exam may carry more questions of the kind you are uncomfortable with. An exposure to range of problems and the rationale behind them will ensure that you are better prepared.
5. Focus on strength: Going by your own evaluation, you must focus on your strong areas and build on the same. As most of the questions in 11 plus exam paper are based on the application of basic concepts, learning both concepts and application at this stage is advisable. Also, you should put all your efforts towards the areas which you have nearly been able to control and solve questions on the same. If you are in last few days preparation then you should not touch new topics just before a few days of your exam day.
6. Practice a lot: Past research suggest that you must practice a lot in last few days so that you can make an instant connect with the question during your 11 plus exam paper. Regular practice with a scheduled stretch will not only help increase you question solving speed but also make you habitual to sit for about 2 - 3 hours during your exam. Hard work will be the key to success. Practice as much as you can. Luck does play a role in the exam but do not expect it to favour you unless you really deserve it.
7. Set target but be open on number of attempts: As you already know the expected exam pattern for some schools, you should have targeted minimum and maximum number of questions that you will be attempting during the exam. But experts suggest that you should be open on this number during your actual test. Though around 80% questions in each the sections can take you to success, you should not relax despite reaching your target as last few attempts can bring you much advantageous edge over competitors.
8. Play smart- find soft target first: As you begin your paper on your D-day, you should begin with the soft target. With specific time allotted for each section during your exam duration, you should first attempt the questions which you can solve quickly. If you are doubtful on a question in the first glance, you leave it in the first round and come back to it in sequence after you have completed the first round of attempts. As you quickly solve a few questions, it will instil a higher level of confidence to attempt the difficult questions during the second round of attempts. The clarity on time management helps to maximize the score during the test. "I was very clear about few things regarding time management. In the first section, I attempted all the maths questions which I could clearly solve in the first sight and marked a few which were doable but with a little more thought. Then I got back to the marked questions. I could solve some and left the rest, proceeding to the NVR section. This section needs a lot of patience and I ensured that I left no question just because of more time consumption." Says Anusha who studied at Champs Learning and got through Tiffin's Girls School this year.
9. Don't compromise with accuracy: Time management is one of most important part of the 11 Plus exam with prioritization of questions becoming one of the key areas to success. As you go on attempting questions during your exam, make sure that you compromise very little on accuracy. While speed is important to increase your number of attempts, maintaining a higher level of accuracy is even more important to convert your attempts into your score.
10. Prepare well before your D-day: You should prepare well before your date with 11 Plus exam. Spend a day before the test in a stress-free environment. You should meet your friends and relax the way you like. After your hectic preparations for this exam in last few months, take a day-long break to reorganize your thoughts and D-day strategy. Forget about your weaknesses and have confidence in what you know. A day-long break before the exam day will refresh you, enhance your capability, and enable you to perform to the best of your preparation. Be sincere, and not serious! The 11 Plus exam paper will only measure your intellect, aptitude and the kind of effort that you have put. As you have already made the best efforts, now you need not to worry about results and selections. Focus on maximizing number of attempts with high accuracy. Leave the rest on to your honest effort. Believe in yourself. Remember, you chances to pass 11 plus exam and enter one of your dream Grammar School are brightest until you appear for the exam. Each student is capable of passing this exam. Only those succeed who know what to learn and how to apply the learnt concepts in given time frame with good amount of accuracy.